All titles are available in DVD-R format only. All DVD-Rs are recorded in Hi-Fi or stereo audio and come on high-grade, name brand discs. All DVD-Rs are $19.99 each, unless otherwise noted. This price includes all shipping and handling for U.S. orders. Purchase 3 titles at one time and choose a 4th one free. Purchase 5 and choose 2 free. Purchase 10 or more at one time and pay only $15.99 per title and choose an 11th one free. NOTE: The picture quality for these films can vary from title to title.
DVD-R PRODUCT INFO: PLEASE READ:
All DVD-Rs come in clear plastic snap cases featuring a customized, laminated white label with black-bold-italic lettering to indicate the title of the film, the running time and the year the film was released. These labels are placed on the inside spine of the case. The title of the film is also printed directly on the disc itself, in black-bold-italic lettering. PLEASE NOTE: With few exceptions, these discs do not include box art.
REFUND AND EXCHANGE POLICY PLEASE READ:
Due to the ease of copying DVD-R's nowadays, all sales are final and no refunds or exchanges for other titles (once you have already received them) will be issued. There are no exceptions. Defective items will be replaced for the same item only, at no extra cost to the customer. All items are carefully checked before shipping. However, if you do happen to receive a defective item and it has been determined that we are at fault, a replacement item will be sent out promptly. Please contact us immediately if you feel you have received a defective item.
Thank you,
RMC
Michigan residents, please add 6% sales tax for each item.
Canadian and Mexican residents, please add $10.00 for each item.
European, Australian and Japanese residents, please add $10.00 for each item.
Philippines residents, please add $10.00 for each item.
All other foreign residents, please add $10.00 for each item.
FOREIGN CUSTOMERS: If you do not wish to order with a credit card, you are welcome to pay with an INTERNATIONAL MONEY ORDER, made out in U.S. funds, which can be purchased at your local Post Office. Please be sure to make the money order payable to Super Strange Video.
NOTE: All U.S. and foreign customers are also welcome to pay with Western Union. Please email us for all details at: orders@superstrangevideo.com.
If you wish to place an order by phone, please call us at 1-586-218-7882 (24 hours 7 days a week). If no one is there to take your call, please speak slowly and clearly after the beep. Be sure to provide all the necessary information for us to complete the order.
NOTE: If you would like us to return your call, at no charge to you, please be sure to provide us with a phone number where you can be reached. We always return all phone calls very quickly, providing we have a valid phone number to reach you.
Please allow 2 to 4 weeks for delivery. In most cases it usually takes about 2 weeks for items to arrive after the order has been placed. However, during holidays and when we are offering special sales, we normally get a bit backed up. In this case, it could take up to 4-6 weeks for items to arrive. In the event that this does occur, your patience will be greatly appreciated.
We accept all major credit cards:

NOTE:
You can also pay with any major debit card (
Visa
,
MasterCard
,
American Express
, and
Discover
).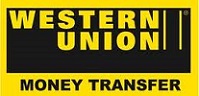 Call us at 586-218-7882 or email us at orders@superstrangevideo.com if you wish to pay with Western Union.

Checks or money orders are also accepted and must be made payable to: Super Strange Video
P.O. Box 634
Eastpointe, MI. 48021Phone: 1-586-218-7882